In which emerging markets does SCIT see great potential?
TrustiZone
"For us, India is like an ocean of opportunities."
- Deven Mehta, Managing Director of SCIT
<h4><b>Workz rolls out expansion plans as part of global growth strategy</b></h4> Workz Group,...
TrustiZone
Workz rolls out expansion plans as part of global growth strategy
Workz Group, the Dubai-based mobile security & IoT solutions provider, has today announced several expansion and restructuring initiatives aimed at driving its global growth in the mobile telecoms and IoT sectors. These plans include the creation of Workz Group Telecoms Limited headquartered in Dublin with the consolidation of all Workz operations under this entity, the appointment of a new group CEO, and the acquisition of Elatec Card and Security Solutions in Germany.
Workz Group Telecoms Ltd has acquired the existing legal entities of Workz effectively consolidating UAE-registered Workz Media FZ LLC and Hong Kong-registered Workz International Ltd under the newly registered Irish company. These changes will see Workz adopt operations in Europe, Africa, Middle East and Southeast Asia as it positions itself as a global provider to mobile network operators, device manufacturers and IoT partners.
Source: https://is.gd/5B5u8Q
Can disposable wristband be waterproof? What is the performance of the disposable wristband brac...
Elva ZHANG
Can disposable wristband be waterproof?
What is the performance of the disposable wristband bracelet? And Is it waterproof?. This is a professional problem.
Whether the disposable bracelet is waterproof is mainly determined by the material of the disposable bracelet. But almost all disposable bracelets on the market today are waterproof.
1.Like DuPont paper medical wristband, it is waterproof and breathable DuPont paper, not easy to tear;
2.Like a PVC film handwritten wristband, it is also waterproof PVC;
3.Needless to say, the plastic disposable wristband is inherently waterproof;
whether the RFID wristband with market potential is waterproof ,is based on the attached medium, such as embedded in a thermal wristband or a silicone wristband.
Therefore, as a hot market product, the disposable bracelet is waterproof, which is a basic feature.
https://is.gd/jzoKHg
<h4><b>Gemalto third quarter 2018 revenue</b></h4> Gemalto recorded a strong increase in deplo...
TrustiZone
Gemalto third quarter 2018 revenue
Gemalto recorded a strong increase in deployments of its secure connectivity solutions for IoT industrial applications. In the Smartcards & Issuance segment, the Payment business posted a solid performance driven by the first EMV renewal campaigns in the US and strong payment card deployments across other regions. The recent Apple announcement introducing eSIM technology in its new generation of iPhones was an important milestone. It should trigger an acceleration in the rate of activations that will benefit Gemalto's eSIM solutions with Mobile Network Operators.
Press Release: https://is.gd/WoWcDW
<h4><b>purewrist® Announces Global Availability of Its Contactless MasterCard-Certified EMV Payme...
TrustiZone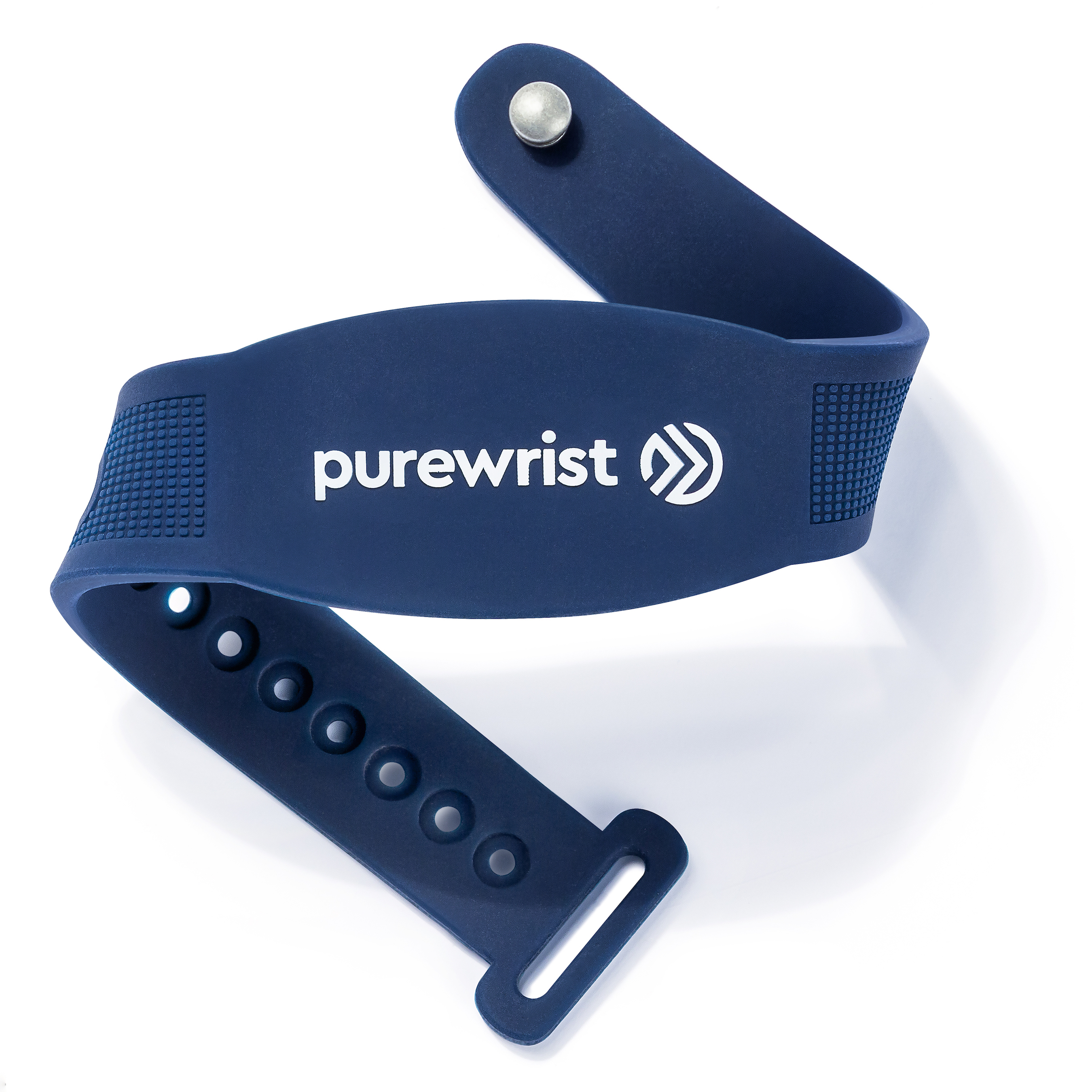 purewrist® Announces Global Availability of Its Contactless MasterCard-Certified EMV Payment and Transaction Wristband Based on NXP SmartMX Technology
Purewrist®, makers of a contactless payment and OEM transaction wristband, today announced the global commercial availability of its secure EMV-compliant, white-label payment platform, which recently received full certification from MasterCard. The wristband is based on NXP® Semiconductor's SmartMX® platform for highly secure and fast data transactions with billions of ICs serving banks and government program around the world. Additionally with NXP's MIFARE DESFire® solution, the wristbands can enable simple, secure access control, ticketing, public transportation, and brand loyalty.
The letter of approval (LoA) from MasterCard (MC) certifies the purewrist NFC contactless solution is fully CSI-compliant with Mastercard, enabling its use with M/Chip advance payment applications in any current EMV-based contactless payment transaction.
Press Release: https://is.gd/xGf2UC
Use Electronic shelf label under ASAC rules Without Electronic shelf label, how about the offlin...
Catherine YUAN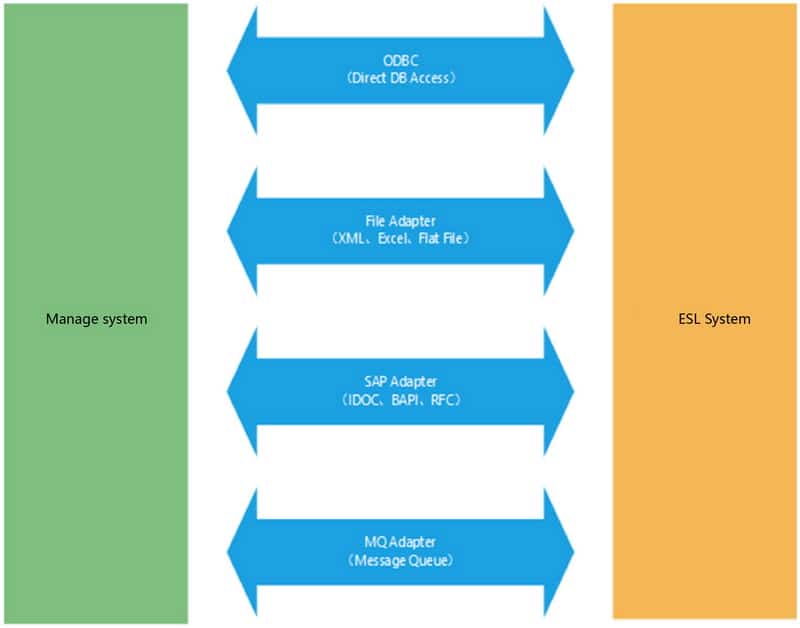 Use Electronic shelf label under ASAC rules
Without Electronic shelf label, how about the offline retail industrial going now?
Recent years, the concept of online retail shopping has transformed in so many ways. the convenience of online shopping has seen sales soar. There is no doubt that it poses a great threat to offline retail.
Let's see what's the situation of offline retail?
When the supermarkets are going to change the price label, have to call up many staffs share out the work and cooperate with one another. Working overnight at clothing time. However, mistakes can not avoid, the price on a label is in conformity with the system.
What's worse, price labels drop down or misplaced. Let alone seckill sales promotion improve the sales.
Even customers can see and touch, but they do not know the effects in use.
Offline retail is back against the wall. What can make it survive is change, change, change. Electronic shelf label is the leverage of the market.
What is Electronic shelf label?
An electronic shelf label (ESL) system is used by retailers for displaying product pricing on shelves. Typically, electronic display modules are attached to the front edge of retail shelving. … Automated ESL systems reduce pricing management labor costs, improves pricing accuracy and allows dynamic pricing.
How does ESL work?
System module composition
System Management:
 System state
 System setup
 System authorization
Business management:
 Price change management
 Space management
 Inventory management
 log query
 Tracking management
Category management:
 Category definition
 Category display
 Regional product sales
 Tracking management
Query and statistics:
 Price history curve
 Commodity positioning tracking
 Sales promotion analysis
 The category into column analysis
 Sales analysis
 Inventory Analysis
 The profit statement
Value-added services:
 Mobile payment
 Shopping navigation
 Encyclopedia of commodities
 Push Ads
 Precision marketing strategy
ESL System
ESL Station Instructions
1, The station is plugged in and GPS, The internet access port to the computer(The following figure)
Station IP address:192.168.1.201,
Server IP address:192.168.1.92,
Subnet mask:255.255.255.0,
Gateway:192.168.1.1
esl
2, Modify the Server IP address(The following figure)
Server IP address:192.168.1.92,
Subnet mask:255.255.255.0,
Gateway:192.168.1.1
ESL tag
3, Run the DemoTool.exe(The following figure)
electronic shelf label
(1)(5)Tag preview and Editing area
(2)(11)Tag flashing colors and Wake up of time
(3)Tag size and colors
(4)Tag ID ADD,Edit,Delete,Manual Input
(6)(7)(8)Tag Size,XY Coordinates,Inverse,Colors
(9)View Tag information and The cache template
(10)Import the Text,Image,Excel template
(12)View station ID,Cache template, Send template
Connect with your system
Support:
 Text format
 Excel format
 Web API connection
 Customize
The golden time of Industrial New Retailing with the Electronic shelf label
After gone through the above information, you must be realized that at present is the golden time for new retailing with electronic shelf label. What you can get from the online retail, ESL can help achieve it and more.
Change price in second for thousands of labels
The need for speed, 46.7% of store retails currently update their prices once a week, whereas 53.4% want to be making changes daily or in real time. Of course, labels can be repriced manually and retailers have refined the process for years: workflows are proven, mobile computers and scanners optimize efficiencies, and out-of-hours work for re-labeling is built into rotas.
In fact, manual pricing still a hard task. It's time-intensive and expensive.
One major retailer's high-profile sale takes two days to reprice and involves entire teams in every store working overnight across an entire weekend.
Indeed, repricing ties up associates in a laborious task that most would prefer to avoid and it takes them away from their primary job of helping customers.
Store associates are always going to be limited to the number of repricing changes they can make based on the amount of free time they have available.
However, at this time many problems happen.
Price labels may drop down or put the wrong place, even some goods without price label. Customers will give up without seeing the price, some others may take much time to line up, but to be told the price is wrong at the cashier desk. Can you imagine how badly this experience? Complaint & customer loss are out of question.
Change price with esl
Electronic shelf label helps change the price in seconds
Change prices everywhere: The centrally managed solution makes it easy to change limitless numbers of prices on shelf-edge labels – within 25m around the router, across one store or every store, in seconds – without the need to involve your in-store teams.
React to trends: Use dynamic pricing strategies to change labels based on the time of day, competitor activity, or the season. In the evening, you want to sell out all left vegetable and fruits, or would be devalued. How to make the promotion in the limited time? Discount is the best way, change the price in seconds, and inform only last for 1 hour. Promote your sales and reduce waste.
Improve service: When customers step into a supermarket, give a chance of 20% to the supermarket to get profit. The key is whether the service is good or not. If the sale always following and promoting. I think the customer will speed up their steps and go outside. On the other hand, if they want to know something, but all your sales are busy changing price label instead of answering their questions. Consumption is hard to be complicated. So electronic shelf label helps free up store associates to do what they do best – take care of customers.
electronic shelf label application
Electronic shelf label shows inventory to you
If this situation happened in your life? When you step into a mall, see a beautiful shoe, try it on. However, the size is a little small. You turn to the seller, "do you have a bigger size?" the seller told you, please wait, I have to check our inventory. You waited for 10 minutes, 20 minutes… The seller comes back, sweat dripped from her face. And you were full of expectation. Then she told you, sorry, there is no bigger one in stock. What a pity! Time wasted, but can not get the expected shoes.
Regards to the seller, what did her lost? Time, potential customers during the time she is away.
You see, this is a loss for both.
How to solve this problem? Electronic shelf label shows inventory to you. All information stored in the system, and displayed on the electronic shelf label. There is no need to ask the seller how many sizes do they have. Just see the label, you can know, oh, no size for me, OK, let's go or change the other style. So easy!
Electronic shelf label tells you how to make category management
Have you ever think about the layout of a supermarket? What's kind of products should put near the entrance and how to bid the price? What's kind of products should put the middle of the shelf? For children, ladies or gentlemen?
Maybe you have no idea, ask your in-store team come together and discuss it. Then put goods according to your team's idea. Or you will say, let's do A/B test.
Exactly, most shop owner doing like that. However, your team members' idea only stands for a tiny fraction of a person's thought. And what's your target is sell those to your clients, not your team. For the second way, A/B test, we have to say it's a smart way. But how to collect the data is a problem. For different places and prices, pick out the most suitable one, is a long time task.
Electronic shelf label give you a guide on how to make the category management.
Electronic shelf label like a data collector, at what time on which place with what's kind of price, sold out how many pieces. According to this simple data, what you can do?
Give a discount in the rush hour or make a promotion like seckill. And tell them the next seckill time to attract more return customers.
What's more, from those data, you will see some chewing or beautifully packaged candy put in front of the cashier desk with moderate price are more attractive.
And candy or toys put on the middle or bottom is a good place for children to take it.
You see, double your sales need your customer tell you how to make the category management. The electronic shelf label is the voice pipe.
ESL Application
Electronic shelf label is the social media of supermarket
Why online retail is so popular without touching and seeing, but still become hotter. It's not difficult to find that buyers care about the reviews and comments. From those customers can know the real feeling of using the products. That is why nowadays social media become popular. Clients can know you and your company through the social media and other persons' comments, then they decide whether to send you an inquiry or not.
However, as the offline retail, you can touch and see what you want to buy, but you don't know the experience of using. You don't know if happy or regret to buy the product. If you have a good experience with this product, there is no place for sharing. On the contrary, if you are so angry about the product you brought, you even do not have ways to tell others.
Electronic shelf label can combine the function online & offline.
When you step into the supermarket, you can touch and see. Take out your mobile phone scan the QR barcode on the shelf label, check the reviews and comments. You can know it's worth to buy or not, whether the product is you want. No matter you are happy or not with this product, you can share a photo once you log in. If you do not want to wait in line, pay online also supported. Even some supermarket can send to your home within one hour.
For the supermarket, they can get the feedback from customers. Improve their service and selection. Avoid losing customers without knowing the reason.
What's more, once customer login, they can get the big data to send push ads according to their purchasing habits. Such as on the middle of every month, you send some ads like shampoo. Or every evening, some fresh vegetables. You are the reminder of your customers' daily life, they would be appreciated you.
esl tags
How to invest Electronic shelf label in your supermarket?
Actually, you do not need to invest, your sponsor would love to support you.
You can introduce a good way to double their sales, let more person know the story of their product. Display their brand & logo wherever their products put, which can help to build a solid image and attract more fans. What they only need to do is invest in some electronic shelf label in your supermarket.
Then you collect all sponsors' investment to install Electronic shelf label in your supermarket, a win-win situation starts.
In our more connected, customer-driven, and the fast-paced retail world, isn't it time to price this way?
As for now, do you know what is ASAC rules? Attract sponsor attract customers!
https://is.gd/OoQ2dx
Card Cube Unveiling Ceremony CEO Leo,GM Jeff,Vice GM Jason,and more than 200 people including ...
Elva ZHANG
Card Cube Unveiling Ceremony
CEO Leo,GM Jeff,Vice GM Jason,and more than 200 people including the management leadership of the Group's 14 subsidiaries and all employees of the Group attended the unveiling ceremony.
During the ceremony, CEO Leo expressed warm welcome to the leaders, shareholders and all the family members on behalf of the Card Cube Group, and expressed their sincere gratitude and speech to all the staff. Chairman Liu Jianxin pointed out that since its establishment in 2010, the card cube group has been insisting on continuous innovation, continuous growth and continuous growth. The efforts and hard work of every family cannot be separated. The group has more than a dozen subsidiaries, from manufacturing RFID smart cards - RFID wristbands - mold manufacturing - independent research and development of face recognition fingerprint smart locks - access control smart fingerprint locks, etc., need more talents to the card cube group and hope that every member can become a shareholder of the group and create brilliant future for the card cube group.
https://is.gd/k32NuI
What are the advantages of RFID compared to traditional barcode recognition? RFID has great adva...
Elva ZHANG
What are the advantages of RFID compared to traditional barcode recognition?
RFID has great advantages over traditional barcode recognition:
1. RFID tag has strong anti-fouling ability
Traditional paper barcodes are susceptible to damage or contamination and can affect the correct identification of object information. RFID uses electronic chips to store information and is protected from external environmental pollution.
2. RFID tags are highly secure
The bar code is easy to operate and has the disadvantages of easy copying and poor information confidentiality. The RFID tag uses an electronic chip to store information, and its data can be password protected by coding, and its content is not easily forged and changed.
3. RFID tag capacity is large
The one-dimensional barcode has a limited capacity, and the maximum capacity of the two-dimensional barcode can only store 3,000 characters. The capacity of the RFID tag can be several tens of times of the two-dimensional bar code capacity, which can realize the real "one thing and one code", and meet the needs of increasing information volume and increasing information processing speed.
4.RFID can identify multiple tags at the same time
The barcode can only be scanned one at a time, and the barcode is required to be closer to the reader. RFID uses radio waves for data exchange. RFID readers can simultaneously identify multiple RFID tags at a distance and process and transmit information over a computer network.
5.RFID is the cornerstone of the Internet of Things
The barcode cannot be changed after it has been printed. RFID uses electronic chips to store information, allowing you to record any information about your item at any time, and it's easy to add, change, and delete information. Through the computer network, RFID can make the manufacturing enterprise and the sales enterprise realize the interconnection, keep abreast of the real-time information of the product in the process of production, transportation and sales, realize the transparent management of the product, and realize the real thing Internet of Things.
https://is.gd/M1bpWr
<h4><b>UL International to Expand in Singapore – Focus on Cybersecurity, Inter-operability and Co...
TrustiZone
UL International to Expand in Singapore – Focus on Cybersecurity, Inter-operability and Connectivity, and Sustainability Management
With its global headquarters in Northbrook, IL, USA, UL today announced that it is expanding its presence in the region through additional investment and by establishing Singapore as its international headquarters. The regional focus will strengthen UL capabilities in cybersecurity, inter-operability and connectivity, and sustainability management, aligning closely with the Singapore government's vision of a Smart Nation.
UL International expansion plans include establishing a Global Cybersecurity Centre of Excellence and strengthening its brand protection and anti-counterfeiting capabilities in Singapore. Potential collaboration opportunities exist with the Cyber Security Agency of Singapore and the Interpol Global Complex for Innovation.
Other expansion plans include UL Ventures, the venture investment and acceleration arm of UL, which is aggressively seeking investment opportunities in digital manufacturing, autonomous systems, smart cities, digital health and cyber security and is working with SGInnovate and Entrepreneur First. Another focus growth area for UL International is in deepening Standards Development in this region.
Press Release: https://is.gd/XHsS7t
ID TECH Company introduction. https://youtu.be/aAr5UigyQVE
Jye YONG
ID TECH Company introduction.
https://youtu.be/aAr5UigyQVE